No Facebook in July for me.
Well, sort of. I still used messenger on my phone, but downgraded (upgraded?) to messenger lite… which meant that every once in a while, I'd log in and use messenger on the computer, because sometimes a good gif really is worth a thousand words.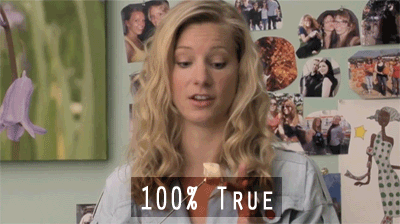 And then there was that one time I totally cracked and wrote a status update because blogging is just NOT the same as bugging everyone in their newsfeeds. Mwahahahaha.
(No regrets on that one. Nope. It was so fun.)
How'd it go?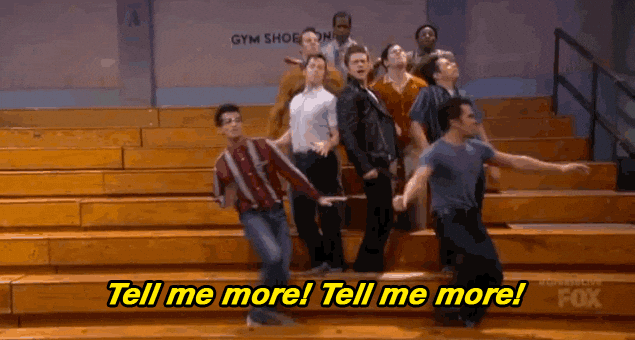 Well, it was about as bad as I thought it could be,
but not for the same reasons as I thought it would be.
It was also about as good as I thought it would be,
but -again- not for the same reasons I anticipated.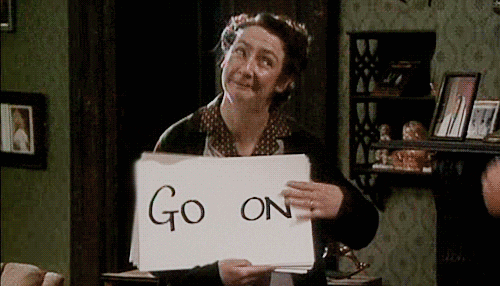 I thought I might be a little bit bored without it,
and THAT was one of the few accurate predictions.
Oh.
And I figured that with a move coming up, my time would be better spent elsewhere, which was also very true.
The word moving now causes the hair on the back of my neck to do that "standing up" thing, and my shoulders to get all tense. How fun!
(pretty much just like that)
I thought it would be about experiencing more real life and less virtual life. Here's actual footage of what I thought a month off Facebook during the summer would be: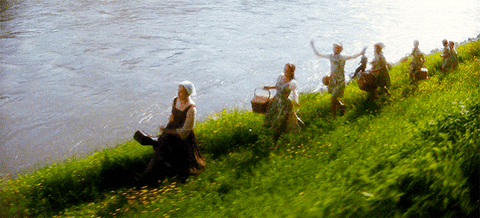 Nope!
Turns out… 2 things:
1. My "virtual" life is/was actually spent on "real" things. That's one of my big takeaways, actually. I surprised myself by realizing that I somehow managed to navigate through the creation of social media over the last 10 years and escape what I think of as "time wasters."
One of the reasons I love Facebook so much is… because… I use it for good things. Building stronger connections. Enjoying things that uplift and inspire me. Learning from people with different perspectives and life experiences. Helping. Serving. Sharing. Rejoicing with others in the happy things they share, and crying with them in their hard things.
ALL OF THAT IS WONDERFUL!
But.
2. Real life…
I was using that "good" thing to hide from important things I need to take care of. It wasn't the most pleasant discovery.
Still kind of makes me cringe a little, actually. Don't ask.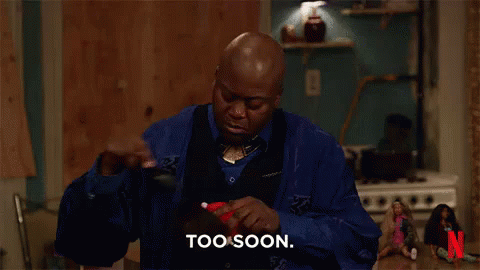 I'm still trying to clean up that "mess" emotionally.
Ooh ooh ooh, like discovering something super naaaaaasty hiding in the back of your fridge! Yes! That is what it was like.
Okay, maybe not THAT bad. 😉
I mean, it's good to know. Good to take care of. It's not healthy to have something slowly rotting in the back of your fridge… but it can kinda be vomit-enducing if you aren't in the right mood, you know?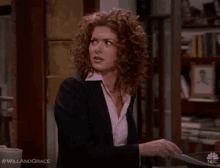 Using a psychologist is, for me, like having a light on inside the metaphorical fridge. Yes, you could reach around blindly in there, but… why?
Using energy work is a bit like having someone come help you do it. Even better. But both are great.
At this point, I think I've "cleaned it up" but there's still a weird, yucky, lingering smell, metaphorically speaking, and it's annoying.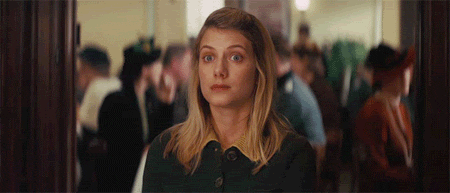 Anyway.
Yes. Facebook break. It was a good thing. It exceeded expectations… but at a pretty steep cost.
I'm "glad" I did it because I learned so much.
It's definitely changed how I use social media, made me more conscious of the reasons I'm really there, and more easily aware of the things I want to avoid. I feel more empowered to use it intentionally. I use it less but I find that I kind of love it more than I did before the break, which was another surprise.
I was right to be afraid of ripping myself out of Facebook for a month. It was a pretty bold, drastic move, and it totally pulled the lid off things inside me worth fearing…

but in the end, it showed me what it can be like to live without fear.
I didn't need that boat load of baggage anyway.
Also. Once you conquer your inner kraken, it looks kinda like this and you wonder what all the fuss was about.
Net gain.
I'll probably do it again next year. never. I probably will never do it again. So there.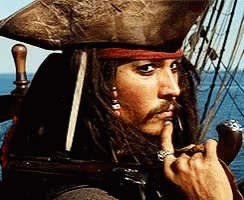 Sorry, Facebook, you're stuck with me.